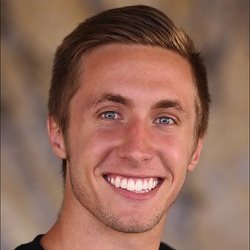 In this episode, Dave Jenyns chats with 5-time best-selling author Chandler Bolt about writing and publishing books. They discuss the advantages and pitfalls of writing a book, and give some solid advice on how to get started.
Chandler Bolt got started in entrepreneurship selling snack at scout camp as a young boy. He realized early on that he could make a lot of money working for himself, so kept starting these small-scale businesses in his teens. By the time he was 17, he was earning enough to help send himself to college.
Later on, he made the tough and risky decision to drop out of college to branch out and do his own thing. That same year, he coauthored and self-published a book on time management–it was an immediate success. He then went on to found the Self-Publishing School, a place that provides aspiring writers a step-by-step process that transitioned them from casual writing to becoming published authors.
Currently, Chandler is working on his next book and holds seminars to students across the globe teaching them the lessons he's learned as a young entrepreneur and encouraging them to take the entrepreneurial leap.
EPISODE TIMELINE
00:23 Welcome and overview
02:10 Why would someone consider writing a book
05:52 Opportunities that open up by writing a book
08:42 The difference between a good book and a bad book
10:42 Chandler's tips on writing a good book
14:55 When to start thinking about marketing a book
22:25 3 Things that you can do to optimize your listing in Amazon
23:25 Forming a book launch team
25:38 Common areas where people go wrong when writing a book
28:26 Dave's take on the biggest thing in writing a book